We are a not-for-profit project and rely on your donations to stay alive. If you like what we do, and want to see it continue, then please do lend your support. See the different ways to help below, including how to receive our special postcard packs!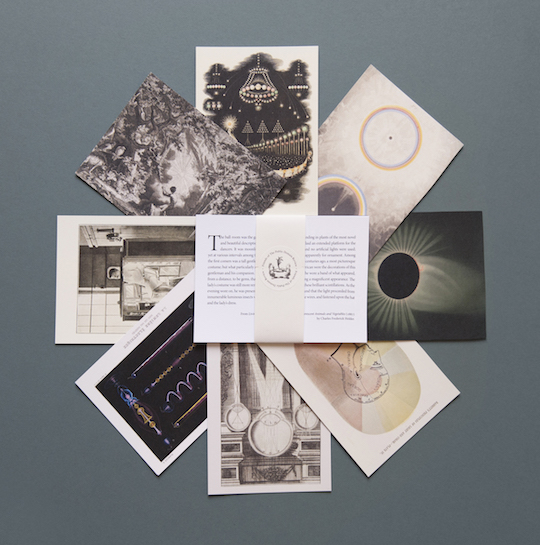 Benefits of Becoming a Friend of The Public Domain Review
Our exclusive twice-yearly postcard packs: 8 postcards curated around a theme, with a textual insert.
10% off all Fine Art Prints (including framed) in our online shop
Honoured in a special section of the site and on a dedicated page in all PDR Press publications
First refusal in all future limited PDR Press creations
Special end-of-year letter from the Editor
Become a Friend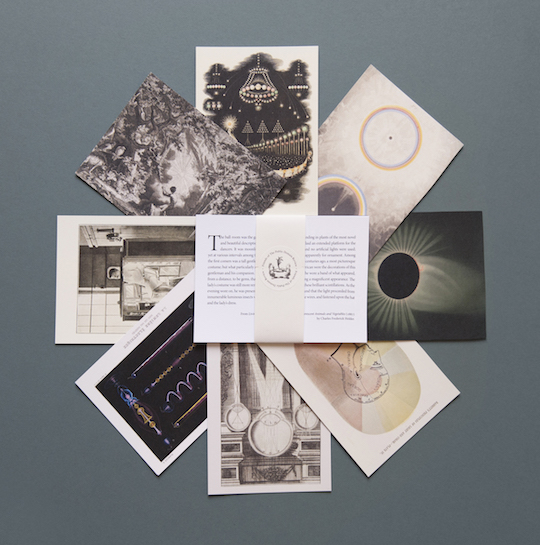 F.A.Q.
Why support us?
Put simply, without support from our readers the project will not be able to continue. It is of vital importance to us that all the content is available for free, without paywalls, and without the presence of intrusive advertising. This means that we need help from the people that enjoy the site to give a little something back to ensure that the project can go on into the future. This won't just enable us to keep on bringing you more wondrous and strange things from the history of art, literature and ideas, but it shall also help to ensure such public domain works are free for everyone to enjoy in the digital age. We see ourselves as at the heart of the fight to keep the public domain free from restrictions as it goes online. This vast commons of material is an invaluable and indispensable good, which – like our natural environment and our physical heritage – deserves to be explicitly recognised, protected and appreciated.
What will the money go towards?
We are a not-for-profit project meaning all money goes back into the site to keep it running, namely: paying for the 400+ hours needed a month to run the site, rising server costs, and IT support.
How much do we need?
The Public Domain Review is a relatively inexpensive project to run. We are currently getting in a little over $110,000 a year in donations, which is only just enough to keep things afloat. We are so happy to get to this stage, but we want to do so much more. Our target is, by 2024, to reach $150,000 a year. Such an amount would enable all kinds of wonderful things to happen, including being able to expand our community of paid contributors, as well as paying for a (much needed) additional full-time member of the team.
Any other way I can help?
Of course. Another great way to contribute to the project is to buy something from our online shop – we get about 20% from each item sold. Also, of course, spreading the word as much as possible, letting people know about the project, all helps a lot.
Any other questions please feel free to email us on support@publicdomainreview.org.